We live in a world where selfie is in the dictionary and as such no self-respecting smartphone manufacturer can afford to ignore people's desire to take pictures of themselves. It's with that in mind that we've curated this list of the best smartphone cameras for selfies.
Nearly every smartphone on the market has a selfie camera, so you would need to wade through every device released over the past several years to figure out which one is the best phone for selfies. We've done all the hard work for you and rounded up the ten phones with the best camera hardware and software to take your self-portraits to the next level, while considering value for money too.
Best Selfie Camera Phone 2021
1. Apple iPhone 11 Pro Selfie Camera Phone
The Apple iPhone 11 Pro improves upon years of cutting-edge smartphone technology to bring you the best selfie camera phone your money can buy. First, let's take a look at the iPhone's camera setup. The rear-facing camera features three lenses, each with a different purpose. You'll get a 12MP wide lens, 12MP ultra-wide lens, and 12MP telephoto lens. You'll also get a stunning 12MP selfie camera on the front of the phone. Each of these lenses provides sharp, detailed image quality. Plus, with the new Night Mode, low light photography is made even better.
The iPhone 11 Pro also leaps and bounds forward with the new A13 Bionic process, which is made in-house at Apple. This processor and incredibly fast, giving more than enough power to the phone's camera software for image enhancement and performance. This is especially true with the iPhone's Night Mode for low light shots and Portrait Mode with a bokeh effect. Not only will you be pleased with the camera setup here, but you'll also be blown away by just how easy the iPhone is to use, which is a staple of every generation. The iPhone 11 Pro also features one of the longest-lasting batteries yet in Apple history, which is a huge plus for those extra-long selfie-taking sessions.
2. Asus Zenfone 8 Flip
The Asus Zenfone 8 Flip is one of the best selfie camera phones because it goes for more than a simple front-facing shooter. Instead, it utilizes the cameras in the rear with a mechanism that flips them around to point towards the front. This means the selfie photos will be as good as the standard ones because it literally uses the same cameras.
The camera system is very similar to what we had in the Asus Zenfone 7 Pro. This includes a 64MP Sony IMX686 f/1.8 primary camera, a Sony IMX363 12MP f/2.2 ultrawide, and an 8MP 3x telephoto. The motor and flipping mechanism have also improved for smoother motion and more endurance.
This is also a worthy contender of a phone. It comes with impressive specs, a massive battery, and a gorgeous 6.67 AMOLED screen.
3. Apple iPhone 12 Pro / iPhone 12 Pro Max
Apple almost always includes great front-facing cameras on its phones, and with the iPhone 12 Pro and iPhone 12 Pro Max being its top handsets at the time of writing, they're the best options.
On paper though their selfie cameras might not sound that special. After all, the two phones just have a 12MP f/2.2 sensor. But they can take high-quality shots, with a depth sensor allowing for brilliant portraits, and night mode meaning that selfies even look good when the light is bad.
Apple has also packed the selfie cameras on the iPhone 12 Pro and iPhone 12 Pro Max full of high-tech features, like Smart HDR 3 and Deep Fusion, which combined can bring scenes to life by refining highlights and shadows, and bringing out other details in images. There's also Dolby Vision, which means you can shoot video on the selfie camera in the same format as film studios use.
This tech all extends to the rear cameras too, which include a 12MP main, 12MP telephoto, and 12MP ultra-wide snapper, along with a LiDAR scanner for judging depth. And the iPhone 12 Pro and Pro Max also have excellent OLED screens for viewing selfies on.
4. Samsung Galaxy A70 Selfie Camera Phone
The Samsung Galaxy A70 is a premium mid-range smartphone with a proverbial treasure trove of high-end features to watch out for. For starters, the Galaxy A70 is one of the highest megapixel front camera phones available today, with an impressive 32-megapixel selfie camera. You'll immediately notice the improved quality that this hardware brings to the table as soon as you take your first selfie with the A70. Shots are crisp and detailed, and you'll even get the option for taking wide-angle shots on the front camera, as well. The rear camera is just as good, with a triple-lens array that also features a maximum resolution of 32 megapixels and a wide-angle lens. More importantly, the Samsung Galaxy A70 features a host of software enhancements that will improve the quality of your selfies, including improved image stabilization and a night mode for low light photography.
Overall performance with the Samsung Galaxy A70 is also good. The phone features a reliable Qualcomm Snapdragon 675 processor. This isn't the same level of quality as high-end flagship phones, but it powers the phone well, providing a lag-free experience. We were also really impressed by the Samsung phone's overall design quality and aesthetic. You'll get a bright Super AMOLED display that measures in at 6.7 inches. Plus, with the large 4500 mAh battery, the A70 provides all-day performance. You'll even get 128GB of onboard storage, with the option of expanding up to 512GB with the included microSD card slot.
5. Samsung Galaxy S21 series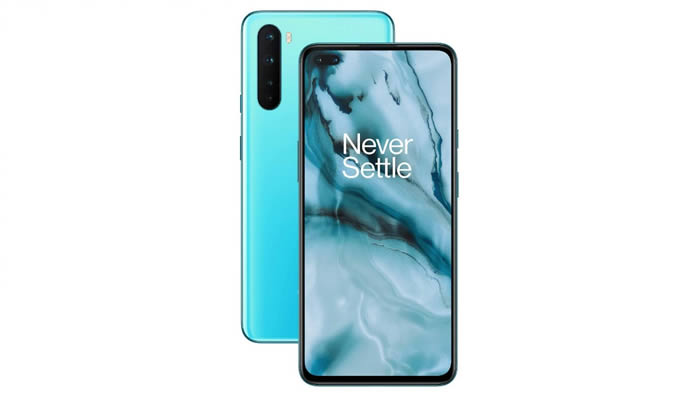 The new Samsung Galaxy S21 series includes the Galaxy S21, the Galaxy S21 Plus, Galaxy S21 Ultra, and Galaxy S21 FE. Samsung continues its streak of putting great cameras on its flagships with the S21 series. It's not a massive upgrade in terms of hardware, though, with the smaller options coming with a 10MP selfie shooter, while the Ultra bumps that to 40MP, just as it was with the S20 range.
However, software tricks galore include a software-based "wide" selfie mode, and the ability to choose between natural and beauty modes make these phones stand out. We were pretty impressed with these front-facing cameras in our Galaxy S21 reviews. Of course, there's also better performance, refined designs, and a slew of other improvements to look forward to.
The Galaxy S21 and Galaxy S21 Plus will more than get the job done if you're looking to up your selfie game. The Galaxy S21 Ultra is the most expensive of the lot and has more to offer across the board. Meanwhile, the newer Samsung Galaxy S21 FE offers a great smartphone experience with good performance, an excellent design, and a powerful 32MP selfie camera, all for a very reasonable price.
6. Oppo Find X3 Pro
The Oppo Find X3 Pro is a lesser known phone with a lot going for it, including a 32MP front-facing camera. That's a high megapixel count so that it allows for detailed snaps that look good even when viewed large.
The snapper's not exceptional beyond that, but in a world where most smartphones neglect their selfie cameras that's enough for it to stand out.
The Oppo Find X3 Pro also benefits from a quad-lens rear camera, including an innovative microlens snapper, a big and sharp 6.7-inch 1440 x 3216 AMOLED screen (great for viewing selfies and other snaps on), and high-end power. Indeed, this is a flagship through and through, so almost every aspect of it should impress.
7. Huawei P30 Pro Selfie Camera Phone
There's nearly nothing negative to say about the Huawei P30 Pro selfie camera phone. It's designed incredibly from the inside out, which is visibly apparent as soon as you unbox the phone. Featuring a sleek design aesthetic with a metal frame, glass back, and extra-large display, the P30 Pro looks very aesthetically pleasing. The image quality on the display is what propels the P30 Pro's design ahead, though. This curved display features OLED lighting technology and full HD resolution. The resolution is a little disappointing, but the phone still produces an amazingly clear and detailed image quality. Colors are bright, vivid, and accurate on the display, which makes reviewing your selfies even easier, especially as you're making sure you've got the best shot. This is due to the phone's HDR, or high dynamic range, color support.
Speaking of selfies, the Huawei P30 Pro smartphone also offers an incredible photography experience here. The rear-camera array features three different lenses and a Time-of-Flight (ToF) sensor. The main camera features 40 megapixels of resolution. However, you'll also get a stellar 32-megapixel selfie camera on this phone. It takes excellent photos and video recordings, making the P30 Pro the best front camera video phone, as well. The phone also includes a wide variety of software enhancements and optical image stabilization to make sure you get the best shot every time.
8. Google Pixel 6 and Pixel 6 Pro
Google's Pixel phones can't be ignored whenever you talk about smartphone cameras. These devices have surpassed all expectations for years, and their cameras are widely known as some of the best the industry has to offer.
What makes Pixel phones unique is mostly their computational photography, so these phones will do great regardless of the hardware. This is why the Google Pixel 6 series offers some of the best selfie camera phones, despite sporting average selfie cameras in terms of resolution.
The Google Pixel 6 and Pixel 6 Pro are also excellent phones, and the base version comes at a very reasonable price point. The design has been improved, specs compete with the best in the market, and Pixel devices are among the first to get upgrades. It sounds like other Android phones will have a hard time competing!
9. OnePlus Nord
The OnePlus Nord isn't one of the company's flagship handsets but it is arguably the best of its phones for selfies, as it has a dual-lens selfie camera.
And it's a high-spec one too with a 32MP main sensor and an 8MP ultra-wide one for when you want to fit other people in your photo as well – or just get more of the landscape in.
Plus, the OnePlus Nord also has four cameras on the back, and a sizeable 6.44-inch 1080 x 2400 AMOLED screen for viewing your snaps on. It's also a very affordable way to get a 5G phone.
10. Samsung Galaxy A52s
There are some excellent phones on this list, but most are pretty pricey. Those looking for a modern budget phone with a good selfie camera will love the Samsung Galaxy A52s. Our own Dhruv was impressed with it in our review. He mentions the exposure and detail are great, and that color reproduction is even better than the main cameras'. Portrait mode seems to be doing a fantastic job, too.
It helps that the phone is a very good offering in every other department, considering the more accessible price point. The Snapdragon 778G processor is very capable, and you can get it with as much as 8GB of RAM. Not to mention the 6.5-inch screen, which has a Super AMOLED panel with a 120Hz refresh rate, a rare feature to find on a budget device.