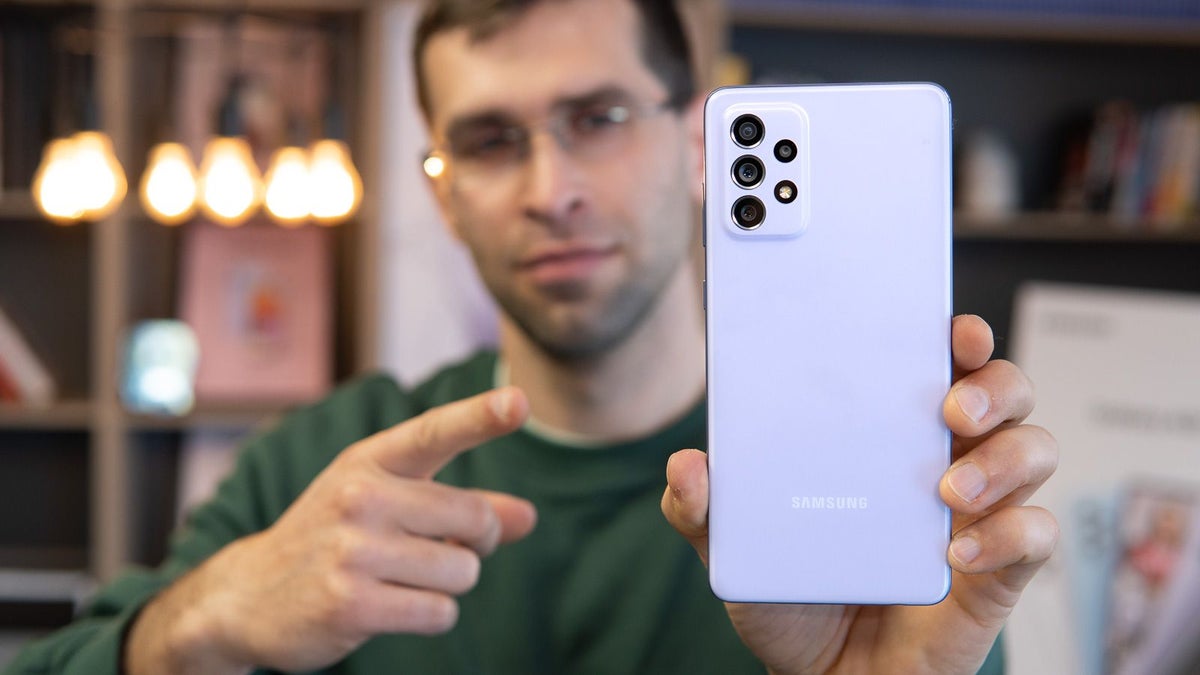 Find and compare the best cell phones for less than €400. If you are looking for an affordable, mid-range smartphone, we think the Google Pixel 4a remains the best Android phone under $400 — assuming you can still find it. You get the same software, features, camera experience, and software updates as the higher-end Pixel 4, much less than the new Pixel 5a. The only shortcomings come in the hardware and a couple of the specs — a fine trade-off to save hundreds of dollars.
What do you value the most in a phone? Long-lasting battery life? A great camera? Smooth performance? Perhaps a combination of the three? Whatever it is, you're sure to find an affordable phone that checks most (if not all) of your boxes. To help you in this endeavor, we've compiled a list of the best phones under $400 that you can get right now!
Best Cell Phones Under 400
1. Google Pixel 4a
The Pixel 3a from 2019 stood out as one of the best Android values for well over a year, only for the Pixel 4a to fill its shoes — and then some. However, if you want a small, affordable phone with reasonably high-performing specs, plus a camera that outperforms its specs, the 4a still fits the bill. More so than the Pixel 5a, a larger mid-range device for bigger spenders.
With the Pixel 4a, you get a Snapdragon 730 that doesn't lag too far behind the 765G found in the Pixel 5, 6GB of RAM, and a guaranteed, immediate update to Android 13 next year, plus security updates through 2023. It's not "powerful" by any means, but it still holds up today — even if Google is discontinuing it.
As with any Pixel phone, the best thing about the Pixel 4a is its camera. The 12.2MP single rear camera certainly isn't impressive on paper, but it's outstanding in actual use. Pictures are detailed, colors are great, and low-light photography is a piece of cake. As we said in our Pixel 4a review, this is one of those phones that you can whip out of your pocket, press the shutter button without too much thought, and get a great-looking photo every single time.
While the camera is undoubtedly the main draw to the Pixel 4a, it has many other things going for it, too. The AMOLED display looks nice; you can easily get through a full day on a single charge; the 128GB of storage is very generous, and at $349, it's not a bad price for at least two years of use.
2. Samsung Galaxy A72
The Samsung Galaxy A71 was the king of mid-range smartphones, and for a good reason. That's why the task before its successor, the Galaxy A72, was a tough one. Samsung managed to pull this one off, though. The Galaxy A72 takes everything good about its predecessor and makes it better.
The phone features the same 6.7-inch AMOLED display we're familiar with from the Galaxy A71 but upgrades the refresh rate to 90Hz. Samsung has tweaked the brightness and the panel is 15% brighter than the display of the A71. 
The chipset is also slightly better, and the huge 5,000mAh battery makes this phone an endurance champion. It's price is a little bit over our $400 budget but with proper deals and discounts, and with time, it will fall into this price bracket easily.
3. OnePlus Nord N200 5G
As 5G networks continue to grow worldwide, the technology is also starting to make its way into ever more affordable phones. For example, the OnePlus Nord N200 5G is not only one of the cheapest 5G-enabled phones we've ever seen, but it's also one of the best phones you can buy for under $400.
To start with, the N200 5G shares the same design language as the much more expensive OnePlus 9 series and continues OnePlus's tradition of beautiful blue gradient finishes. It may be made of plastic, but you'd never know it, thanks to the coloring and matte texture on the back. The screen is a full HD+ LCD with a 90Hz refresh rate, and it even comes with NFC for contactless payments and 18W fast charging (though not OnePlus's Warp Charging). You also get a fast and responsive side-mounted fingerprint sensor and 3.5mm headphone jack, though you lose out on the alert slider on higher-end OnePlus devices.
By far, the best thing this phone has going for it is its 5G connectivity for such a low price. That and the build should make this phone last a long time in your hand, though it is limited to one major Android platform update.
4. Motorola One 5G Ace
Motorola's affordable One 5G Ace phone is a great choice. This device has a nice 6.7-inch screen with FHD+ resolution and a big 5000mAh battery. As its name suggests, it indeed has 5G connectivity. It is powered by a Snapdragon 750G processor, which is coupled with 6GB of RAM and 128GB of storage.
The Motorola One 5G Ace has some good features from the past, like a 3.5mm headphone jack and a MicroSD card slot. Camera-wise the phone has a triple-camera system, which is able to produce some pretty nice pictures.
5. Nokia 5.4
Like the 7.2, the Nokia 5.4 offers a clean version of Android with practically no bloatware and a promise of two years of software updates, including three years of monthly security patches. While certainly not the most powerful or feature-packed phone on this list, it is more than capable of handling most of your daily tasks, from web browsing to social media to video consumption.
The big upgrade from its predecessor, the Nokia 5.3, is in its cameras. The primary sensor made a massive jump from 13MP in the 5.3 to 48MP in the 5.4. In addition, Nokia's AI and the Qualcomm Snapdragon 662 allow for a snappy camera app experience, with good colors and cinematic video recording.
The other three cameras didn't appear to change much from the 5.3, at least on paper. You still get a 2MP depth camera, a 2MP macro camera, a 5MP ultra-wide camera, and a 16MP selfie camera. You can take or leave the 2MP shooters, but our testing found the 5MP ultra-wide very usable. Sometimes the shots could appear a little washed out, but that was nothing that a basic touchup in Google Photos couldn't fix. All in all, we were very pleased with these cameras — especially for the price!
6. Sony Xperia 10 III
Sony has a great history of making compact phones – the company actually introduced the term with the Xperia Z1 Compact back in 2014. The new affordable Sony Xperia 10 III is a great mid-ranger that offers a 6-inch OLED display, water and dust resistance, a fingerprint scanner, and a triple camera system on the back. 
You won't find a flagship chipset inside, it's powered by a Snapdragon 690 chipset, coupled with 6GB RAM, and 128GB of onboard storage, but it's sufficient, especially at this price point. This phone also comes with a MicroSD card slot and a headphone jack. Its a perfect buy if you don't want a big phone and have a more active lifestyle.
7. TCL 20S
There's no denying just how good of a phone the Pixel 4a is, but it may cost more than you were hoping to spend; plus, plenty of people will want a larger phone. In either case, you owe it to yourself to consider the TCL 20S. Hands down, it has some of the best specs and features you'll find in this price bracket.
For starters, the TCL 20S has an excellent display. It's a 6.67-inch Full HD+ LCD panel, with its secret weapon being TCL's NXTVISION technology. This allows for a sharper image and more vibrant colors, creating a great canvas for games, movies, and more. The internals for the TCL 20S are just as great, with the phone offering good performance, 128GB of expandable storage, and a large 5,000 mAh battery. Its 64MP main sensor dramatically improves the 48MP shooter on the 10L, and the 20S is guaranteed to get updated to Android 12.
We're happy that the TCL 20S includes an NFC chip, which allows for contactless Google Pay payments, and you can also summon the Google Assistant via a dedicated key. It's available in two gorgeous colors, North Star Blue and Milky Way Black. It will be updated to Android 12 and should get security updates through mid-2023.
Our TCL 20S review praised the phone for its stylish design, long-lasting battery life, clean Android 11 software, and audio features. He was much less bullish on its 60Hz display, last-gen Snapdragon 662 chipset, and lack of 5G or water resistance. For its low price, you'll have to accept lower performance.
8. Samsung Galaxy A42 5G
This budget Samsung phone offers excellent value-for-money with its solid specs for just $399. It is powered by the fast Snapdragon 750G processor, coupled with 6 or 8GB of RAM and 128GB of storage. This is one of the last Galaxy phones to have a microSD card slot for memory expansion. It also has a nice 48MP quad-camera setup. The Galaxy A42 5G can shoot a video in 4K 30fps, which is great considering this phone's price point. The front camera is a good 20MP punch-hole shooter capable of capturing some great-looking selfies. 
This phone's shortcoming is its display. It is a nice-looking 6.6-inch AMOLED panel but it is 60Hz and it has a rather low HD+ resolution. But the lower resolution also means longer battery life. This phone has one of the longest lasting batteries thanks to its 5,000mAh battery, very power-efficient processor, and lower resolution display. If you're all about having the best battery life, this phone is definitely one you should consider. 
9. Xiaomi Redmi Note 10 Pro
Speaking of international phones, we'd like to highlight that another one isn't officially available in the U.S. in any capacity. We've long been fans of the Redmi Note series. The 10 Pro is just the latest in that line. It's another outstanding piece of tech that delivers a phenomenal experience at an even better price.
Looking at the spec sheet, the Note 10 Pro has a lot going for it. The phone has a Qualcomm Snapdragon 732G processor, 6GB of RAM, 128GB of storage, and a 5,050 mAh battery — even bigger than the one found on the Moto G Power. It also has a large 6.67-inch AMOLED with slim bezels, along with four cameras on the back.
Similar to the Galaxy A52, the Redmi Note 10 Pro has similar international quirks. Not only does it lack a U.S. warranty, but Xiaomi's custom Android interface also takes some getting used to. Plus, the device only works on GSM networks, so you're out of luck if you are on Verizon. Assuming you're fine with those things, however, this is one heck of a deal.
10. Motorola G Stylus 5G
Motorola carved sort of a niche with its G Stylus line of phones. If you suffer from low-battery anxiety (totally a real thing), this is the phone for you. With its 5,000mAh battery and energy efficient chipset, this phone can easily last more than a day. Its display is also very good.
The Moto G Stylus 5G sports a pretty solid for the category octa-core Snapdragon 480 processor paired with 4 or 6GB RAM count and 128 or 256GB of internal storage space. In the camera department the phone also does well, with a 48MP main camera and the addition of 8MP ultrawide, as well as 5MP macro and 2MP depth sensors. Last but not least, let's not forget this phone comes with a stylus, which might be useful to people that love taking notes.