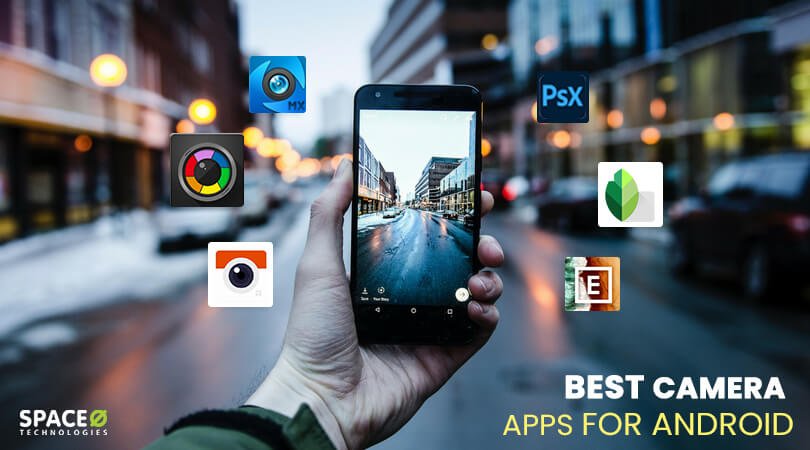 The best camera phones are all stunning performers, but different factors put them on this list. Some are better in some ways but fall flat in others. Today we are here to find out which best suits your needs.
If you're keen on taking pictures or video with your phone, or you simply want to know that you've got a smartphone that's great for taking holiday snaps, then you're in the right place. Below, you'll find our regularly updated list of the best phone cameras on the market, and a helpful camera buying guide.
Best Camera For Android Phone
1. Google Pixel 6 series
The Google Pixel lineup spent years among the best camera experiences you could get, even when it didn't pack the latest lenses or the sharpest specs. Now, Google has brought its most significant upgrade since the Pixel 4 series with the brand-new camera bar on the Pixel 6. It's impossible to ignore the new camera housing, and it brings Google back among the best camera phones you can buy.Google has raised the bar in the camera department — literally.
The Pixel 6 and Pixel 6 Pro feature a new 50MP primary shooter paired with a 12MP ultrawide lens and laser autofocus. However, the premium Pixel 6 Pro adds a third option to the mix in a 48MP telephoto lens. It's capable of up to 4x optical zoom for better long-range shots. On the front, you'll find an 8MP selfie shooter for the Pixel 6 and an 11.1MP option on the Pro.
Of course, Google's real prowess comes in its image processing capabilities. The Pixel 6 models launched with a suite of brand-new tools, including the Magic Eraser, which lets you clean up unwanted distractions in the background. You can also tap into Night Mode and Astrophotography options for your next stargazing adventure.
The Pixel 6 and 6 Pro are very similar under the hood, with Google's new Tensor chip powering the pair. You get a Titan M2 security chip and Google's fastest wired charging to date. However, you'll have to go Pro for a 5,003mAh battery — the Pixel 6 tops out at 4,600mAh.
2. iPhone 13 Pro Max
The biggest iPhone 13 is also the best camera phone you can buy. Apple went all out with the iPhone 13 Pro Max's hardware, increasing the sensor size for the main and ultrawide cameras and adding autofocus to the latter. That ultrawide can act as a macro camera, photographing subjects up to 2 cm away. The sensor-shift OIS introduced last year on the iPhone 12 Pro Max returns this year and the telephoto received a boost to 3x.
Apple also improved its computational photography, especially when it comes to low-light. Also new this year are Photographic Styles — basically real-time filters — and Cinematic mode. The latter is portrait video on steroids, boasting dynamically shifting focus to create a truly professional video experience.Advertisement
This is the phone to get if you want the best camera experience.
3. Samsung Galaxy S22 Ultra: The best telephoto camera
Like its predecessor, the Galaxy S22 Ultra continues to raise the bar of what to expect in terms of smartphone photography.
Not only does it continue to be the only smartphone to support 8K resolution video recording (with remarkable results), but the Galaxy S22 Ultra's zoom capabilities are second to none. Offering a hybrid zoom range of up to 100x, the Galaxy S22 Ultra excels when it comes to telescopic photography, and the 108MP main camera is no slouch either. In our tests, we found that the Galaxy S22 Ultra was capable of capturing detail-rich images in well-lit environments, with superb dynamic range and rich, bold colours that look as if they're going to leap straight off the screen. The phone's night mode also did an exceptional job at boosting the brightness of the image without adding pesky visual noise and blowing out street lights.
Useful photography features such as the ability to grab an image directly from any frame of an 8K video recording are also a huge bonus, as is the ability to capture in both JPEG and DNG formats simultaneously in the Expert RAW app on the Galaxy Store. So, if you need a flagship smartphone that can pretty much do it all in the camera department, as well as something that knocks it out of the park with telephoto images, then the Samsung Galaxy S22 Ultra is the ideal candidate.
Key specs – Rear camera: 108MP, 10MP (10x telephoto), 10MP (3x telephoto), 12MP (wide); Aperture: f/1.8; Stabilisation: optical; Video resolution: 8K at 24fps; Front camera: 40MP
4. OnePlus 9 Pro
OnePlus didn't make the best camera phones, but things have changed with the latest handsets. If you liked the OnePlus 8 Pro's camera, you will love the shooters in the OnePlus 9 Pro. It comes with a versatile lens selection and great hardware.
This device is the product of a partnership with photography goliath Hasselblad. This is one of the best-known companies in the photo industry. The Swedish company has been around since 1841, and their brand loyalty goes on par with their product quality. How does all this help the OnePlus 9 Pro, though? This phone takes advantage of Hasselblad's natural color calibration, which is applied at the sensor level.
You also get plenty of versatility with this camera system. It has the zoom range trifecta, featuring ultrawide, standard, and telephoto lenses. In addition, you get a monochrome camera that, aside from taking moody black and white images, can also help capture more detail than standard color shooters.
OnePlus has also released the OnePlus 10 Pro. The only reason why we're not replacing the OnePlus 9 series with it is that the newer device isn't available outside of China.
5. Pixel 6 Pro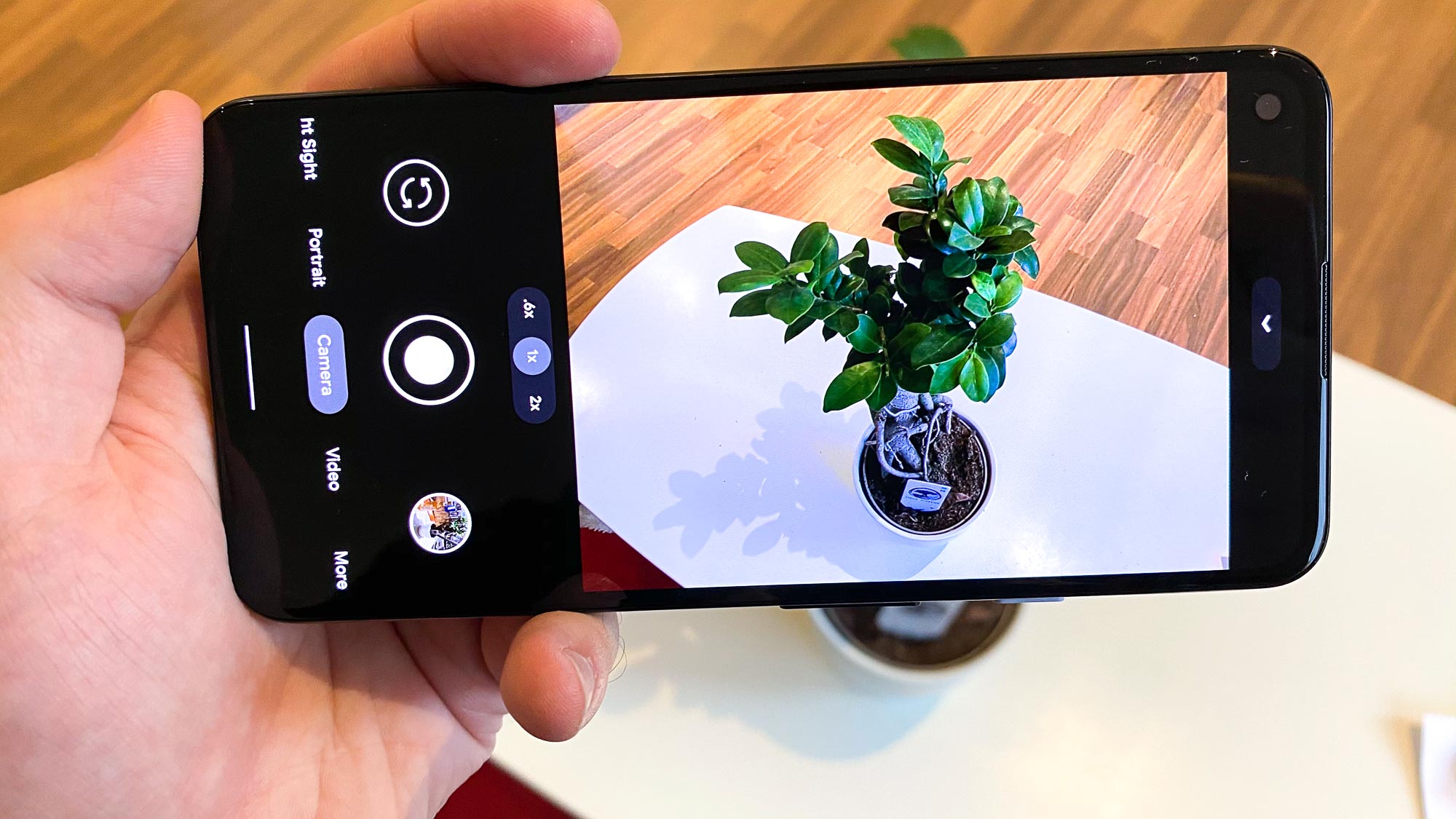 Google has once again claimed its Android photography crown. The Pixel 6 Pro has incredible cameras, thanks to upgraded hardware and powerful software chops. The end result is something that can go toe-to-toe with Apple and even evenly trade blows (especially with the night mode, Night Sight).
The 50MP main camera sensor lets in 150% more light, while the 48MP telephoto lens sports 4x optical zoom and 20x digital zoom. And the 11MP front-facing camera has a 94-degree field of view for ultrawide selfies.
Not only do you get the best cameras on an Android phone, but the Pixel 6 Pro sports the new Tensor chip, which lends itself well to things like computational photography and new Google Assistant features. If you're in the Android camp, this is the phone to get if you want the best mobile photography experience.
6. Xiaomi Redmi Note 10 Pro: The best budget camera
Xiaomi continues its reign of technical wizardry with the release of the Redmi Note 10 Pro. Somehow, Xiaomi has managed to launch a budget phone with a massive 108MP camera, which is something that's frankly astounding for a phone this cheap, and it really impressed in testing.
For a mere fraction of what the most recent iPhone and Samsungs cost, this is a phone that manages to hold its own under scrutiny, taking Instagram-worthy pictures in a wide variety of lighting conditions and environments. Video recording is limited to only 1080p at 30fps, but for only £249 the Redmi Note 9T barely manages to place a foot wrong elsewhere.
Key specs – Rear camera: 108MP, 8MP (wide), 5MP (macro), 2MP (depth); Aperture: f/1.9; Stabilisation: Electronic; Video resolution: 1080p at 30fps; Front
7. Sony Xperia 1 III
The Sony Xperia 1 II has been on our list of the best camera phones for long, and now it's time for its successor to take its place. The Sony Xperia 1 III comes busting doors, shooting some of the "best-looking pictures out of all the phones we've tested," according to our full review.
Our very own Robert Triggs reports great image quality, with colors and white balance that are "among the best in the business." The primary camera provides plenty of detail, and processing is much more subtle than the competition's, making for more natural photos. Consistency has also been improved, though we wish the camera did a bit better in low-light conditions.The Sony Xperia 1 III shoots the best-looking pictures out of all the phones we've tested.
It's not all about photos, though, and Sony excels in the video department. This phone can shoot 4K video at up to a whopping 120fps. Quality is excellent, and stabilization is decent.
Also, consider looking into the Sony Xperia 5 III if you want similar camera quality for a lower price.
8. Google Pixel 5a
New to Google's phone this year is the addition of a 16MP ultrawide camera. The Pixel 4a from last year only had a 12.2MP camera, though it alone was extremely good. 
But the Pixel 5a also has a serious hardware upgrade to help it process photos faster and better. The Snapdragon 765G in the 5a is the same processor you'll find in the Pixel 5 or Pixel 4a 5G. While it's not the best or newest Snapdragon around (and it's easily beaten by the A13 Bionic in the iPhone SE), it's still powerful enough to perform some serious photography magic.
The $100 price hike from the Pixel 4a stings a bit, but the hardware upgrades, bigger battery, and larger screen all make up for it. With the Pixel 4a now discontinued by Google, this is the budget camera phone to get.
9. OnePlus 8T: The best mid-range camera
OnePlus may not have the same high level of brand recognition as the likes of Samsung and Apple in the UK, but its well-priced flagship beaters frequently gain a lot of praise as an option for wallets that aren't overflowing with banknotes. For less than half the price of an iPhone 13 Pro Max, you can pick up the OnePlus 8T instead, and you'll have a much better experience than you were possibly expecting.
Why so? Well, to start with the OnePlus 8T has a large 48MP primary camera that manages to take lavish, detail-rich images. This is accompanied by an ultrawide module with a 123-degree field of view, which shoots at 16 megapixels, as well as a 5MP macro camera. The fourth "monochrome" camera is a bit of a niche addition and it simply allows you to capture a black and white image. regardless, if you're craving detail-rich shots that look just as good as some of the pricier rivals on this list, then look no further.
Key specs – Rear camera: 48MP, 16MP (ultrawide), 5MP (macro), 2MP (monochrome); Aperture: f/1.7; Stabilisation: optical; Video resolution: 4K at 60fps; Front camera: 16MP
10. OnePlus 10 Pro
OnePlus has come a long way since the days of its afterthought cameras. We're in the dawn of a new age for the Chinese phone maker with the second generation Hasselblad mobile photography system. The OnePlus 10 Pro is the best camera phone we've ever seen from the company.
It's not quite on the same level as the iPhone 13 Pro Max or Pixel 6 Pro, but it's very respectable. OnePlus still has a yellow tinge problem in most of the photos, something that's especially noticeable outdoors. Inside, however, it makes for a warm, cozy feel. The 48MP main camera does all of the heavy lifting, but don't count out the 50MP ultrawide sensor. It can shoot in a 100-degree field of view with minimal edge distortion, or zoom out to 150 degrees.
Where we think the OnePlus 10 Pro struggles as a camera phone is in its telephoto shots. They're just not up to par with the other greats on this list, and we think the lower resolution might have something to do with that. At least the 32MP front camera takes nice selfies. Even Nightscape has seen improvements, producing much better low-light photos.