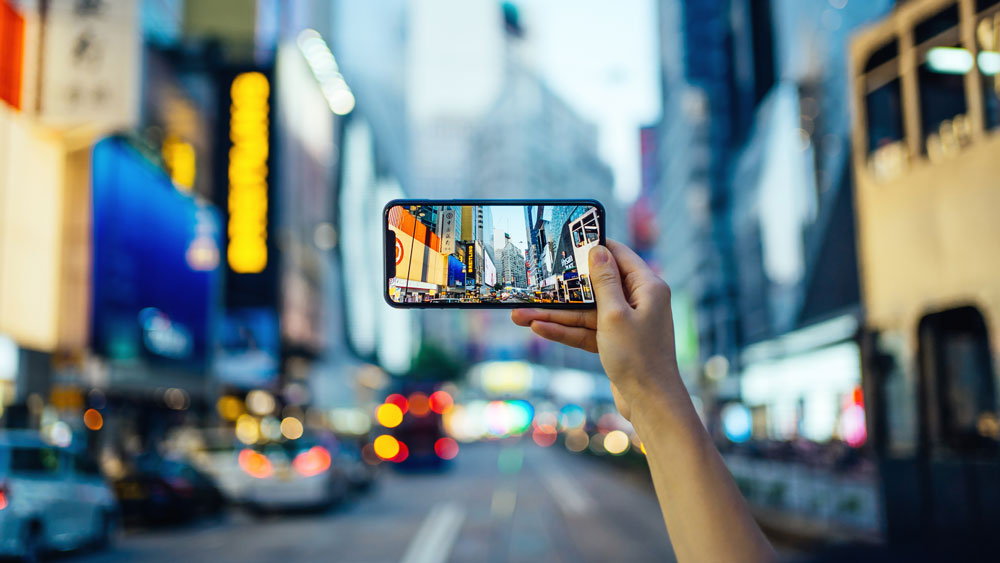 Buying an affordable smartphone no longer means losing out on all of the latest features and performance. We review and rank the best budget phones available right now. With how powerful the best budget camera phones are, you're able to pick up a photography powerhouse for little money, which is fantastic for people who like taking pictures but don't have a huge budget.
In fact, there are so many wonderful low-cost camera phones on the market right now, that picking just 10 for this list was very hard. Lots of the following phones have impressive hardware, smart AI software, or extra camera modes that improves the photography experience.
Best Budget Camera Phone
1. Xiaomi Poco X3 Pro – Best overall
Pros

Phenomenal performance
Big 120Hz display
Long-lasting battery

Cons

Big and bulky
No 5G
Average camera

From £229 (around $320)
The Poco X3 Pro isn't perfect. The big battery makes it bulky, the cameras could be better and MIUI 12 leaves much to be desired, but they don't stop this phone from being an outrageously good budget offering.
In contrast, the phone boasts a myriad of strengths; strong specs leading to exceptional performance, a beautiful display and absolutely fantastic battery life.
The fact that you can get all of that for as little as Xiaomi is asking is almost unbelievable and like the Poco X3 NFC in 2020, we awarded the X3 Pro with the title of 'Best Budget Phone of the Year 2021' last year.
2. Google Pixel 5a
Google's Pixel A-series has set an industry standard on what a budget phone should be. These devices are very light on the wallet, yet offer most casual users a more than satisfactory experience. The build quality, while mainly composed of plastic, is solid enough. Performance may not be top-notch, but you won't notice any real slowdowns unless you start using some heavy games or apps. To top things off, these are still some of the best budget camera phones around.
This is due mainly to the fact that Pixel phone cameras are so great, not precisely because of advanced hardware, but because of Google's advancements in computational photography. The Pixel 5a is no exception. It takes fantastic photos while keeping your wallet healthy.
Aside from the excellent camera system, you'll find plenty of improvements on the Pixel 5a. It comes with 5G support, has an improved Snapdragon 765G, and comes with a good amount of RAM (6GB). You also get a 4,680mAh battery, which is suitable for a budget device. And there's even a 6.34-inch OLED display in there.
Those looking for a similar camera experience for even less money should also look at the Google Pixel 4a.
3. OnePlus Nord 2
OnePlus' Nord phones are a staple of this list of the best low-cost photography phones, and the newest entry in that line is the Nord 2 (which isn't actually the second Nord phone – it's the fifth).
The OnePlus Nord 2 has a fantastic 50MP main camera, that we've also seen on a few way-more-premium phones. This is joined by a less-impressive, but still useful, ultra-wide and monochrome duo.
Beyond that this phone has a good-looking screen, fast charging and lots of processing power.
4. Samsung Galaxy S10e
If you're a keen smartphone photographer, but you don't want to splash your cash on a handset with all the bells and whistles, then the Samsung Galaxy S10e might just be the perfect compromise for you.
Featuring a powerful dual rear camera with a wide angle 12MP f/1.5 lens and a 16MP f/2.2 ultrawide lens, the Samsung Galaxy S10e is great for snapping pictures throughout the day. The only thing it's really missing is a telephoto lens, but these tend to be used less than wide angle lenses anyway. Meanwhile, the front-facing camera is a respectable 10MP f/1.9 camera, which is perfect for talking selfies and chatting to your friends and family on video chat.
The Samsung Galaxy S10e features a Full HD+ screen with a 5.8 inch display. It also features wireless charging and reverse wireless charging, which is a great flagship feature in such an affordable handset.
Meanwhile, this Samsung camera phone has a powerful 3,100mAh battery and uses either the Snapdragon 845 chipset or the Exynos 9810 chipset, depending on what region you're in. Running Android 10 out of the box, the Samsung Galaxy S10e offers a heck of a lot of phone for not very much money. 
5. Xiaomi Redmi Note 10 Pro – Best camera
Pros

Stunning display
Incredible value
Big battery

Cons

No OIS
MIUI not for everyone

$379
The Redmi Note 10 Pro is essentially an upgraded Poco X3 NFC, with a nicer display and better camera.
The 6.67in 120Hz panel boasts AMOLED tech, meaning superb contrast and vibrant colours. The 108Mp lead camera, meanwhile, excels and comes accompanied by a pair of secondary snappers that exceed expectation.
Fun extras like 33W fast charging, a headphone jack and even an IR blaster elevate the Redmi Note 10 Pro from a good to a great budget offering, considering what Xiaomi's incorporated here.
6. Samsung Galaxy A52 and A52s 5G budget camera phones
The Samsung Galaxy A52 5G and the A52s 5G have nearly identical cameras, but the Galaxy A52s 5G came with an added improvement that makes it an overall better device. The price difference is minimal, making the newer handset a better deal too. On the other hand, the A52s is harder to get in the USA, as it wasn't made with this market in mind. You can find it, but it will be imported.
The Samsung Galaxy A52s 5G features a Snapdragon 778G chipset instead of the 750G on the Galaxy A52 5G. This will provide added performance for a minimal price increase. Otherwise, the specs are very similar. You get a 6.5-inch Super AMOLED display, up to 8GB of RAM, a nice 4,500mAh battery, and a quad-camera setup.
Having so many cameras on a budget phone is a rare occurrence, which is one of the things that makes this phone special. There's a 64MP wide camera, a 12MP ultrawide shooter, a 5MP macro camera, and a 5MP one that acts as a depth sensor. You also get a capable 32MP selfie shooter. They're definitely some of the best budget camera phones out there.
7. Motorola Moto G8 Power
The Moto G range has been the easiest set of budget phones to recommend for the best part of a decade. They don't use ultra-low-end tech, their software is tasteful and update support isn't dropped from the day of release, as happens with some budget brands.
Our pick of the bunch is the Moto G8 Power. And the "Power" part refers to the battery, not the processor. This phone has a 5,000mAh battery, which outlasts most £1,000 phones when left to deal with a day of hard use.
The Moto G8 Power's cameras are versatile, too, in a budget context at least. Very few phones this cheap have a zoom and an ultra-wide camera. Most use cheap filler sensors to bulk up the spec list, but this phone offers 2x shots with appreciably better detail than a crop of a shot captured with the primary 16-megapixel camera.
Its zoom and ultra-wide use unremarkable 8-megapixel sensors, but that sense of having a better set of tools to work with still enhances the experience here. Elsewhere, the Moto G8 Power has a good 6.4-inch 1080p screen with punch hole, Snapdragon 665 CPU and a plastic shell.
However, the G8 Power does not have the dedicated night mode of the Motorola Moto G8 Plus. Consider the upgrade if low-light image quality matters more than a zoom lens and superior battery life. The Plus has a 48-megapixel main camera, 16MP ultra-wide and 5MP depth assist.
8. Realme 9 Pro Plus
The Realme 9 Pro Plus is fantastic for low-light photography, thanks to its 50MP main camera which has a large sensor, and purely on that merit it makes its way onto this list. Of course, it's also great for other types of pictures, taking vibrant and bright snaps.
That's not all there is to like about this phone, though, because it has a few novel features: its rear changes color in sunlight, and it has a heart rate monitor built into the fingerprint scanner.
Beyond that it's also a top low-cost phone with a good-looking screen, powerful processor and super tempting price.
This is a top all-around Android smartphone, and its great camera is just one weapon in its arsenal.
9. ZTE Blade X1
The ZTE Blade X1 has a lot of competition, and its availability is limited to Verizon's Visible service, but it's still one of the best budget camera phones out there. In fact, we praised its primary camera performance in our full review. It also has a pretty good processor and ample RAM for the price.
This unit comes with a Snapdragon 765G chipset and 6GB of RAM. Also rare is that it has a versatile array of cameras, a rare find on budget phones. These include a 48MP primary sensor, an 8MP ultrawide, a 2MP macro shooter, and a 2MP depth sensor.
It's also a uniquely designed phone, with a back that shines against the sun. It's plenty large at 6.5 inches, and the 4,000mAh battery is nothing to scoff at.
10. OnePlus Nord CE 2 5G
The OnePlus Nord CE 2 5G doesn't quite compare to the Nord 2 that places higher up on this list, but it has one massive advantage compared to that device: it's cheaper.
Sure, the 64MP camera here doesn't quite match up to the Nord 2's 50MP one, but the other cameras are roughly the same, and the two phones share the same camera app and features too.
So if you're looking for an affordable OnePlus phone that's fully capable in the camera department, definitely check this device out.
Plus, it doesn't pull punches with its display or processor either, as it has a vibrant AMOLED screen and its processor, the Dimensity 900, is good for this price tier too.